English Resume
Qianfeng Wang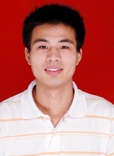 | | |
| --- | --- |
| Professional Ranks and Titles | Associate professor |
| Position | |
| Head of Teching | The courses currently taught for M.A./B.Sc students are as follows: Geographic Information Systems Urban Environment Plan and Management |
| Research Interests | |
| Address | College of Environment and Resources, Fuzhou University, Fuzhou 350116, Fujian, China |
| E-mail | wangqianfeng@fzu.edu.cn wangqianfeng23@163.com |
| Telephone | |
Biograhpy

.
Interesting fields  involve urban and regional ecological environment, urban and rural planning, remote sensing and GIS applications. I have published more than 10 papers in both international and Chinese journals, including 2 SCI and 2 CSCD papers as the first author. I have also participated in a number of research projects, such as projects funded by the National Natural Science Foundation of China, the drought disaster project funded by Ministry of Water Resources, international cooperation projects and other projects.
.
.

Education
 
 .
Ph. D., 2015, Beijing Normal University

M. A., 2011, University of Chinese Academy of Sciences  

B. S., 2008, China West Normal University
.
.

Experience
 
 .
8/2015-present: College of Environment and  Resources, Fuzhou University, Lecturer
.
.

Teaching
 
 .
Geographic Information Systems
Urban Environment Plan and Management
.
.

Reasearch Project
Awards
Books
Journal Publications
  
 .
[1] Qianfeng Wang, Peijun Shi, Guangpo Geng, Jinghui Liu, Xinyu Mo, Xiaohan Li, Hongkui Zhou, Jianjun Wu. 2015.  The alleviating drought trend based daily SPEI in the Huang-Huai-Hai Plain of China, International Journal of Climatology, DOI:10.1002/joc.4244. 
                                                                                                      
[2] Qianfeng Wang, Jianjun Wu,Tianjie Lei, Bin He, Zhitao Wu,  Ming Liu, Xinyu Mo, Guangpo Geng, Xiaohan Li, Hongkui Zhou, Dachuan Liu. 2014. Temporal-spatial characteristics of severe drought events and their impact on agriculture on a global scale, Quaternary International, 349:10-21.    

[3] Bin He, Ling Huang, Qianfeng Wang. 2015. Precipitation deficits increase high diurnal temperature range extremes. Scientific Reports, DOI: 10.1038/srep12004.

[4] Zhitao Wu, Jianjun Wu,Bin he, jinghui, Liu, Qianfeng Wang, Hong Zhang, Yong Liu. 2014. Drought offset Ecological Restoration Program-induced increase in vegetation activity in the Beijing-Tianjin Sand Source Region, China, Environmental Science & Technology, 48:12108-12117. 

[5] Zhitao Wu, Jianjun Wu, Jinghui Liu, Bin, He, Tianjie Lei, Qianfeng Wang. 2013. Increasing terrestrial vegetation activity of ecological restoration program in the Beijing–Tianjin sand source region of China. Ecological Engineering, 52, 37-50.         
                                                       
[6] Tianjie Lei, Jianjun Wu, Xiaohan Li, Guangpo Geng, Changliang Shao, Hongkui Zhou, Qianfeng Wang, Leizhen Liu. 2015. A new framework for evaluating the impacts of drought on net primary productivity of grassland. Science of The Total Environment, DOI:10.1016/j.scitotenv.2015.06.138.

[7] Bin He, Honglin Wang, Qianfeng Wang, ZhenHua Di. 2015. A quantitative assessment of the relationship between precipitation deficits and air temperature variations. Journal of Geophysical Research, DOI: 10.1002/2015 JD023463.      
                                                                        
[8] Honglin Wang, Aifang Chen, Qianfeng Wang, Bin He. 2014. A Drought dynamics in China and impacts on vegetation from 1982 to 2011. Ecological Engineering, 75:303-307.

[9] Guangpo Geng, Jianjun Wu, Qianfeng Wang, Tianjie Lei, Bin He, Xiaohan Li, Xinyu Mo, HuiYi Luo, Hongkui Zhou, Dachuan Liu. 2015. Agricultural drought hazard analysis during 1980-2008: a global perspective, International Journal of Climatology, DOI:10.1002/joc.4356.    
                                            
[10] Bin He, Aifang Chen, Honglin Wang, Qianfeng Wang. 2015. Dynamic Response of Satellite-Derived Vegetation Growth to Climate Change in the Three North Shelter Forest Region in China. Remote Sensing.DOI:10.3390/rs70809998.





.