English Resume
Jingui Wang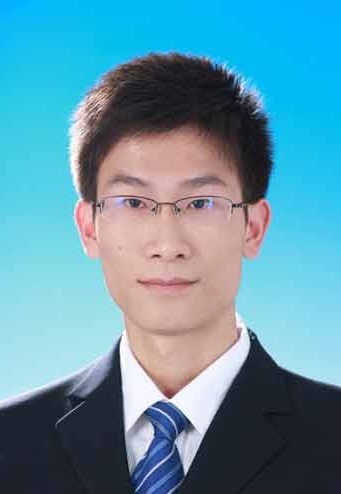 | | |
| --- | --- |
| Professional Ranks and Titles | Associate Professor |
| Position | |
| Head of Teching | Safety inspection and monitoring technology |
| Research Interests | Prevention and control of mine power disaster |
| Address | Room 319, North Building of College of Environment and Resources |
| E-mail | wangjingui@fzu.edu.cn |
| Telephone | |
Biograhpy

Dr. Wang focuses on research of prevention and control of mine power disaster. To date, he has published more than 10 academic papers.

Education
 
 2010.09-2015.07, Ph.D., College of Resources and Safety Engineering, China University of Mining & Technology,Beijing.
2006.09-2010.07, B.Sc., College of Safety Engineering, North China Institute of Science & Technology.

Experience
 
 2019.07-present, Associate Professor, Fuzhou University.
2015.08-2019.06, Lecturer, Fuzhou University.

Teaching
Reasearch Project
Awards
Books
Journal Publications
  
 1. Jingui Wang, Jin guo*, Fuqiang Yang, Jiaqing Zhang, Shouxiang Lu. Effects of hydrogen concentration on the vented deflagration of hydrogen-air mixtures in a 1-m3 vessel.  International Journal of Hydrogen Energy, 2018, 43(45): 21161-21168.  (SCI)
2. Jingui Wang, Su Zhang. EMD denoising method based on frequency domain constrained independent component analysis,Journal of China Coal Society,2017, 42(3) (EI)
3. Jin-gui Wang, Su Zhang. Research  on the characteristics of electromagnetic radiation in the impact damage process of coal, Advanced Materials Research, v 1006-1007, p 121-127, 2014(EI)
4. Jingui Wang, Su Zhang. Characteristics of microseismic signals and its frequency-spectrum evolvement rule during the static cracking of coal, Journal of China Coal Society  (EI)
5. Jingui Wang, Su Zhang. Electromagnetic appearing characteristic of damage properties of coal 
under impact loading, Chinese Journal of Geotechnical Engineering  (EI)
6. Jingui Wang, Su Zhang. The association response mechanism and characteristics of electromagnetic and microseismic signals during cracking process of coal or rock with dynamic disturbance,Journal of Fuzhou Univercity
7. Su Zhang, Jin-gui Wang*.  Characteristics of Micro-seismic Signal in the Static Cracking Prcocess of Cement. Journal of Vibration, Measurement & Diagnosis. 2016, 36(6) (EI)
8. Cheng-wu Li, Jin-gui Wang*. Numerical simulation of SHPB tests for coal by using HJC model,Journal of Mining & Safety Engineering,2016, 33(1) (EI)
9. Cheng-wu Li, Jin-gui Wang*. FT-IR study of  hydrogen bonds in coal under drop weight impact testing,Spectroscopy and Spectral Analysis,2014,  34(11): 2961-2967(SCI/EI)
10. Cheng-wu Li, Jin-gui Wang*. Numerical analysis of split Hopkinson pressure bar test with passive confined pressure for coal,Journal of Mining & Safety Engineering, 2014, 31(6): 957-963(EI)
11. Su Zhang, Jin-gui Wang*. Analysis of South Korea Sewol Sunken Ferry Accident based on Behavioral  Safety,Journal of Coastal Research, Special Issue 73:611-613(SCI)