English Resume
Yongqian Shi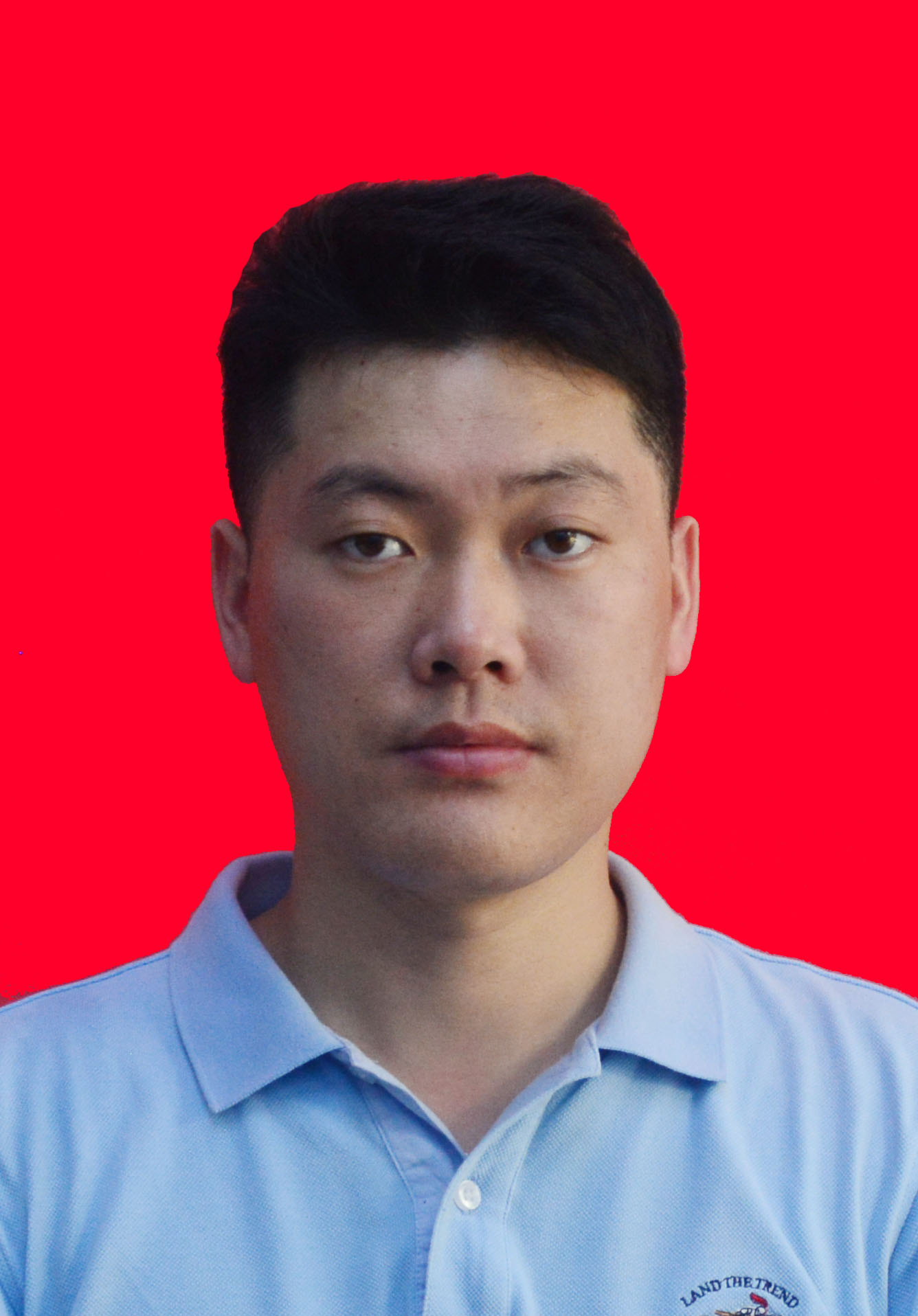 | | |
| --- | --- |
| Professional Ranks and Titles | Associate Professor |
| Position | |
| Head of Teching | Combustion Science, Flame Retardant Principle and Technology, English for Safety Engineering |
| Research Interests | Preparation of halogen-free flame retardants, synthesis of nano-materials, fabrication and applications of halogen-free polymer (nano)composites and fire safety evaluation of materials |
| Address | Room 319, North Building of College of Environment and Resources |
| E-mail | shiyq1986@fzu.edu.cn |
| Telephone | |
Biograhpy

Dr. Shi focuses on research of preparation of halogen-free flame retardants, synthesis of nano-materials, fabrication and applications of halogen-free polymer (nano)composites and fire safety evaluation of materials. He is interested in studying: (1) Safety assessment of materials, and thermal degradation and combustion of materials; (2) Preparation of halogen-free flame retardants, and fabrication and application of flame-retardant polymer composites; (3) Synthesis of inhibitors and application for preventing coal spontaneous combustion. To date, he has published more than 30 international academic papers, and applied for a patent for invention. He is a peer-reviewer for Journal of Hazardous Materials.

Education
 
 2012.09-2016.10, Ph.D., Department of Architecture and Civil Engineering, City University of Hong Kong.
2011.09-2016.07, Ph.D., State Key Laboratory of Fire Science, University of Science and Technology of China.
2007.09-2011.07, B.Sc., College of Chemistry and Chemical Engineering, Anhui University.

Experience
 
 2016.08-present, Lecturer, Department of Safety Technology and Engineering, Fuzhou University.

Teaching
Reasearch Project
Awards

 2015.10.9-11 Best Poster Award in the 1st Asia-Oceania Symposium on Fire Safety Materials Science and Engineering.

Books
Journal Publications
  
 1.    Yognqian Shi, Chuan Liu, Zaipeng Duan, et al. Interface engineering of MXene towards super-tough and strong polymer nanocomposites with high ductility and excellent fire safety, Chemical Engineering Journal, 2020, 399: 125829. (SCI一区)
2.    Chuan Liu, Libi Fu, Jian Yang, Su Zhang, Yongqian Shi*, et al. A novel understanding of combustion behavior of coals by cone calorimeter, Journal of Thermal Analysis and Calorimetry, 2020, 1-12. (SCI三区)
3.    Yongqian Shi, Chuan Liu, Lu Liu, et al. Strengthening, toughing and thermally stable ultra-thin MXene nanosheets/polypropylene nanocomposites via nanoconfinement, Chemical Engineering Journal, 2019, 378: 122267. (SCI一区)
4.    Yongqian Shi, Chuan Liu, Libi Fu, et al. Hierarchical assembly of polystyrene/graphitic carbon nitride/reducedgraphene oxide nanocomposites toward high fire safety, Composites Part B, 2019, 179: 107541. (SCI一区)
5.    Lu Liu, Wei Wang, Yongqian Shi*, et al. Electrostatic-Interaction-Driven Assembly of Binary Hybrids towards Fire-Safe Epoxy Resin Nanocomposites. Polymers, 2019, 11, 229. (SCI二区)
6.    Yongqian Shi, Liancong Wang, Libi Fu, et al. Sodium alginate-templated synthesis of g-C3N4/carbon spheres/Cu ternary nanohybrids for fire safety application. Journal of Colloid and Interface Science, 2019, 539: 1-10. (SCI二区)
7.    Liancong Wang, Benjamin Tawiah, Yongqian Shi*, et al. Highly Effective Flame-Retardant Rigid Polyurethane Foams: Fabrication and Applications in Inhibition of Coal Combustion, Polymers, 2019, 11, 1776. (SCI二区)
8.    Yongqian Shi, Bin Yu, Yuying Zheng, et al. Design of reduced graphene oxide decorated with DOPO-phosphanomidate for enhanced fire safety of epoxy resin, Journal of Colloid and Interface Science, 2018, 521: 160-171.  (SCI二区)
9.    Yongqian Shi, Bin Yu, Yuying Zheng, et al. A combination of POSS and polyphosphazene for reducing fire hazards of epoxy resin, Polymer for Advanced Technologies, 2018, 29: 1242-1254. (SCI三区)
10.    Yongqian Shi,  Zhou Gui, Bihe Yuan, et al. Flammability of polystyrene/aluminim phosphinate composites containing modified ammonium polyphosphate, Journal of Thermal Analysis and Calorimetry, 2018, 131: 1067-1077. (SCI三区)
11.    Yongqian Shi, Bin Yu, Lijin Duan, et al. Graphitic carbon nitride/phosphorus-rich aluminum phosphinates hybrids as smoke suppressants and flame retardants for polystyrene, Journal of Hazardous Materials, 2017, 332: 87-96. (SCI一区)
12.    Yongqian Shi, Libi Fu, Xilei Chen, et al. Hypophosphite/Graphitic Carbon Nitride Hybrids: Preparation and Flame-Retardant Application in Thermoplastic Polyurethane, Nanomaterials, 2017, 7: 259-271. (SCI二区)
13.    Yongqian Shi, Weiyi Xing, Bibo Wang, et al. Synergistic effect of graphitic carbon nitride and ammonium polyphosphate for enhanced thermal and flame retardant properties of polystyrene, Materials Chemistry and Physics, 2016, 177: 283-292. (SCI三区)
14.    Yongqian Shi, Bibo Wang, Lijin Duan, et al. Processable dispersions of graphitic carbon nitride based nanohybrids and application in polymer nanocomposites, Industrial & Engineering Chemistry Research, 2016, 55 (28): 7646-7654. (SCI二区)
15.    Yongqian Shi, Ze Long, Bin Yu, et al. Tunable thermal, flame retardant and toxic effluent suppression properties of polystyrene based on alternating graphitic carbon nitride and multi-walled carbon nanotubes, Journal of Materials Chemistry A, 2015, 3 (33): 17064-17073. (SCI一区)
16.    Yongqian Shi, Zhou Gui, Bin Yu, et al. Graphite-like carbon nitride and functionalized layered double hydroxide filled polypropylene-grafted maleic anhydride nanocomposites: Comparison in flame retardancy, and thermal, mechanical and UV-shielding properties, Composites Part B-Engineering, 2015, 79: 277-284. (SCI二区)
17.    Yongqian Shi, Yulu Zhu, Bin Yu, et al. Enhanced thermal stability of polystyrene by graphitic carbon nitride/spinel ZnCo2O4 nanohybrids and the catalytic mechanism investigation, RSC Advances, 2015, 5 (52): 41835-41838. (SCI三区)
18.    Yongqian Shi, Bin Yu, Keqing Zhou, et al. Novel CuCo2O4/graphitic carbon nitride nanohybrids: Highly effective catalysts for reducing CO generation and fire hazards of thermoplastic polyurethane nanocomposites. Journal of Hazardous Materials, 2015, 293: 87-96. (SCI一区)
19.    Yongqian Shi, Saihua Jiang, Keqing Zhou, et al. Influence of g-C3N4 Nanosheets on Thermal Stability and Mechanical Properties of Biopolymer Electrolyte Nanocomposite Films: A Novel Investigation, ACS Applied Materials & Interfaces, 2014, 6 (1): 429-437. (SCI一区)
20.    Yongqian Shi, Keqing Zhou, Bibo Wang, Saihua Jiang, Xiaodong Qian, Zhou Gui, Richard K.K. Yuen and Yuan Hu. Ternary graphene-CoFe2O4/CdS nanohybrids: preparation and application as recyclable photocatalysts. Journal of Materials Chemistry A 2 (2014) 535–544. (SCI一区)
21.    Yongqian Shi, Saihua Jiang, Keqing Zhou, Bibo Wang, Zhou Gui, Yuan Hu and Richard K.K. Yuen. Facile preparation of ZnS/g-C3N4 nanohybrids for enhanced optical properties. RSC Advances 4 (2014) 2609–2613. (SCI三区)
22.    Yongqian Shi, Xiaodong Qian, Keqing Zhou, Qinbo Tang, Saihua Jiang, Bibo Wang, Biao Wang, Bin Yu, Yuan Hu and Richard K.K. Yuen. CuO/Graphene Nanohybrids: Preparation and Enhancement on Thermal Stability and Smoke Suppression of Polypropylene. Industrial & Engineering Chemistry Research 52 (2013) 13654–13660. (SCI二区)
23.    Yongqian Shi, Bibo Wang, Lei Song, Qinbo Tang, Xinglong Gong and Yuan Hu. Preparation of silane precursor microencapsulated intumescent flame retardant and its application in polypropylene composites. Polymer-plastics Technology and Engineering 2013, DOI: 10.1080/03602559.2012.755195. (SCI四区)
24.    Yulu Zhu, Yongqian Shi, Zhenqi Huang, et al. Preparation of Schiff base decorated graphene oxide and its application in TPU with enhanced thermal stability, RSC Advances, 2016, 6 (93): 90018-90023. (SCI三区)
25.    Bin Yu, Yongqian Shi, Bihe Yuan, et al. Enhanced thermal and flame retardant properties of flame-retardant-wrapped graphene/epoxy resin nanocomposites, Journal of Materials Chemistry A, 2015, 3 (15), 8034-8044. (SCI一区)
26.    Lu Liu, Yongqian Shi, Bin Yu, et al. Preparation of layered graphitic carbon nitride/ montmorillonite nanohybrids for improving thermal stability of sodium alginate nanocomposites, RSC Advances, 2015, 5 (16): 11761-11765. (SCI三区)
27.    Bibo Wang, Haibo Sheng, Yongqian Shi, et al. The influence of zinc hydroxystannate on reducing toxic gases (CO, NOx and HCN) generation and fire hazards of thermoplastic polyurethane composites, Journal of hazardous materials, 2016, 314: 260-269. (SCI一区)