English Resume
Lv Yuancai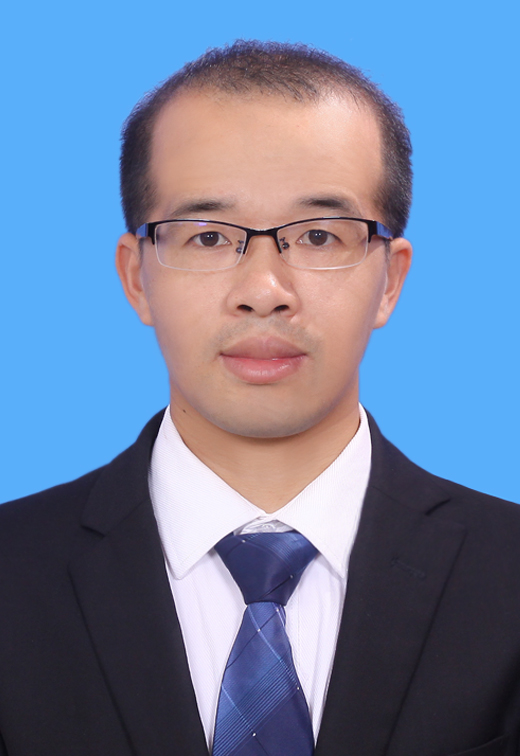 | | |
| --- | --- |
| Professional Ranks and Titles | Lecturer |
| Position | |
| Head of Teching | |
| Research Interests | (1) Development and application of environment-friendly materials (2) Water control (3) Environmental risk of the nanoparticles on the microorganisms |
| Address | |
| E-mail | yclv@fzu.edu.cn |
| Telephone | 19906933204 |
Biograhpy
Education
 
 ● 2012.09-2016.06, South China University of Technology, Ph.D.
● 2009.09-2012.03, Fuzhou University, Master of Environmental Engineering
● 2005.09-2009.06, Fuzhou University, Bachelor of Environmental Engineering

Experience
 
 ● 2016.08- present, Fuzhou University, Lecturer

Teaching
Reasearch Project
Awards
Books
Journal Publications
  
 (1) Yuancai Lv, Rongshuo Zhang, Shuilan Zeng, Kaiyang Liu, Siyi Huang, Yifan Liu, Pingfan Xu, Chunxiang Lin, Yangjian Cheng# and Minghua Liu##. Removal of p-arsanilic acid by an amino-functionalized indium-based metal-organic framework: Adsorption behavior and synergetic mechanism. Chemical Engineering Journal, 2018, 339C: 359-368. DOI: 10.1016/j.cej.2018.01.139.
(2) Yuancai Lv, Zhuyu Niu, Yuancai Chen and Yongyou Hu. Bacterial Effects and Interfacial Inactivation Mechanism of nZVI/Pd on Pseudomonas putida Strain, Water Research, 2017, 115: 297-308.
(3) Bai, Shengjie, Zheng, Wenyu, Yang, Guifang, Fu, Fujin, Liu, Yifan, Xu, Pingfan, Lv, Yuancai# and Liu, Minghua##. Synthesis of core-shell fluorinated acrylate copolymers and its application as finishing agent for textile. Fibers & Polymers, 2017, 18(10): 1848-1857.
(4) Yuancai Lv, Lianghao Li, Yuancai Chen#, Zhenghua Tang, Yongyou Hu. Effects of Glucose and Biphenyl on Aerobic Biotransformation of Polybrominated Diphenyl Ethers by Pseudomonas putida: Kinetics and Degradation Mechanism. International Biodeterioration and Biodegradation, 2016, 108: 76-84.
(5) Yuancai Lv, Zhen Zhang, Yuancai Chen#, Yongyou Hu. A Novel Three-stage Hybrid Nano Bimetallic Reduction/Oxidation/Biodegradation Treatment for Remediation of 2,2'4,4'-Tetrabromodiphenyl Ether. Chemical Engineering Journal, 2016, 289: 382-390.
(6) Yuancai Lv, Zhuyu Niu, Yuancai Chen#, Yongyou Hu. Synthesis of SiO2 Coated Zero-valent Iron/Palladium Bimetallic Nanoparticles and Application in a Nano-biological Combined System for BDE47 Degradation. RSC Advance, 2016, 6, 20357-20365.
(7) Yuancai Lv, Yuancai Chen#, Shiying Sun, Yongyou Hu. Interaction among multiple microorganisms and effects of nitrogen and carbon supplementations on lignin degradation. Bioresource Technology, 2014, (155): 144-151.
(8) Yuancai Lv, Yuancai Chen*, Youyou Sun, and Yongyou Hu, Influence of Carbon and Nitrogen Nutrient Supplementations on Biodegradation of Lignin by Interkingdom Fusants. Energy and Fuels 2014, 28, 4699−4704.
(9) Yuancai Lv, Yuancai Chen#, Wenzhe Song, Yongyou Hu, Enhanced Selection of Micro-aerobic Pentachlorophenol Degrading Granular Sludge. Journal of Hazardous Materials 2014, 280, 134-142.
(10) Xiaokun Ye, Junya Zhang, Yan Zhang, Yuancai Lv, Rongni Dou, Shulong Wen, Lianghao Li, Yuancai Chen# and Hu, Yomhyou. Treatment of Ni-EDTA containing wastewater by electrocoagulation using iron scraps packed-bed anode. Chemosphere, 2016, 164, 304-313.