English Resume
Yuanbin Cai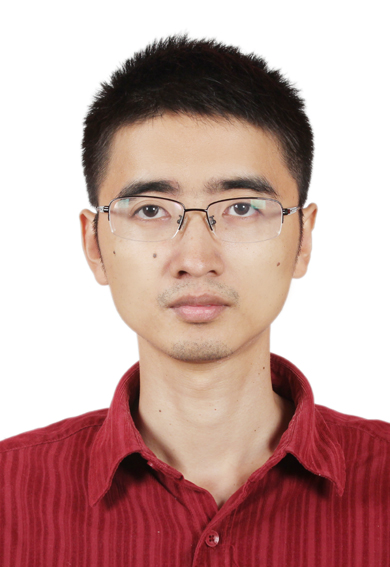 | | |
| --- | --- |
| Professional Ranks and Titles | Lecturer |
| Position | |
| Head of Teching | Urban ecology, Environmental planning and management, RS and GIS |
| Research Interests | Urban ecology, GIS, Remote sensing and model. |
| Address | College of Environment and Resources, Fuzhou University, 2 Xueyuan Road, Shangjie Town, Minhou County |
| E-mail | caiyuanbin@sohu.com |
| Telephone | 0591-22866086 |
Biograhpy

According to the research I ever took parted in, the proposed research I consider is a multidisciplinary study of region which is composed of small watershed areas including GIS, RS, landscape changes in urban ecology, water and soil. The goal of the research is to develop and improve Best Management Practices for maintaining or enhancing regional climate and environment by using the method of statistics and modeling simulation. To reach the goal, need the help from co-workers. I'm very interested in studying the influence of global climate change on flood prevention, disaster reduction and infrastructure in urban areas.

Education
 
 2011.9- 2014.6. Ph.D, Department of Environmental Science and Engineering, Fudan University, Shanghai, China

Experience
 
 2004 B.S.  College of Environment and Resources, Fuzhou University, Environmental Engineering.
2007 MA. Eng.  College of Environment and Resources, Fuzhou University,. Environmental Science.
2007-2014 Engineer, Fuzhou Research Academy of Environmental Sciences.
2014 to present Lecturer, College of Environment and Resources, Fuzhou University.

Teaching
 
 Urban ecology, Environmental planning and management, RS and GIS

Reasearch Project
Awards
Books
Journal Publications
  
 1. Yuanbin Cai, Hao Zhang, Wenbin Pan, 2015. Detecting Urban Growth Patterns and Wetland Conversion Processes in a Natural Wetlands Distribution Area. Polish Journal of Environmental Studies, 24(5): 1919-1929. DOI: 10.15244/pjoes/58593
2. Yuan-Bin Cai, Hao Zhang, Wen-Bin Pan, Yan-Hong Chen & Xiang-Rong Wang, 2013. Land use pattern, socio-economic development, and assessment of their impacts on ecosystem service value: study on natural wetlands distribution area (NWDA) in Fuzhou city, southeastern China. Environmental Monitoring and Assessment, 185(6): 5111-5123. DOI: 10.1007/s10661-012-2929-x
3. Yuanbin Cai, Xiangrong Wang, June 2013. Urbanization and Its Impacts on an Estuarine Wetland Area in Fuzhou City, China. UGEC Viewpoints, No. 9: 12-16. https://ugec.org. (ISBN 978-0-9888675-9-8)
4. CAI Yuanbin, ZHANG Hao, PAN Wenbin, CHEN Yanhong, WANG Xiangrong, 2012. Urban Expansion and Its Influencing Factors in Natural Wetland Distribution Area in Fuzhou City, China. Chinese Geographical Science, 22(5): 568-577. DOI: 10.1007/s11769-012-0564-7
5. Hao Zhang, Zhi-fang Qi, Xin-yue Ye, Yuan-bin Cai, Wei-chun Ma, Ming-nan Chen, October 2013. Analysis of land use/land cover change, population shift, and their effects on spatiotemporal patterns of urban heat islands in metropolitan Shanghai, China. Applied Geography, 44: 121–133.
6. Yu LIU, Hao ZHANG, Xiaoying YANG, Yongxiao Wang, Xiangrong WANG, Yuanbin CAI. Identifying Priority Areas for the Conservation of Ecosystem Services Using GIS-based Multicriteria Evaluation. Polish Journal of Ecology, 61(3): 415-430, 2013.
7. Yuanbin Cai, Wenbin Pan, Linguang Ren, Commentary on BASINS 3.0 System, Safety and Environmental Engineering, 2005, 12 (2): 69-72.
8. Yuanbin Cai, Explore Ways to Comprehensive Utilization of Municipal Sewage Sludge in city, KeYuan Monthly Publication, 2009, 117 (7): 54-55.
9. Yuanbin Cai, Yanhong Chen, Wenbin Pan, The Research of Parameter Sensitivity in RUSLE, Straits Science, 2008, 19(7): 3-4.
10. Yanhong Chen, Wenbin Pan, Yuanbin Cai, Quantitative Study of Soil Erosion in Watershed Based on RS, GIS and RUSLE—A Case Study of The Jixi Watershed in Fujian Province, Geological Hazards And Environment Preservation, 2007, 3(18): 5-10.
11. Yanhong Chen, Wenbin Pan, Yuanbin Cai, Assessment of Soil Erosion Sensitivity in Watershed Based on RUSLE—A Case Study of Jixi Watershed, Mountain Science, 2007, 25(4): 490-496.
12. Linguang Ren, Wenbin Pan, Yuanbin Cai, Simulation Study on Best Management Practices Built-in PLOAD, Fuzhou University Natural Science Edition, 2005, 33(6): 825-829.