English Resume
叶晓霞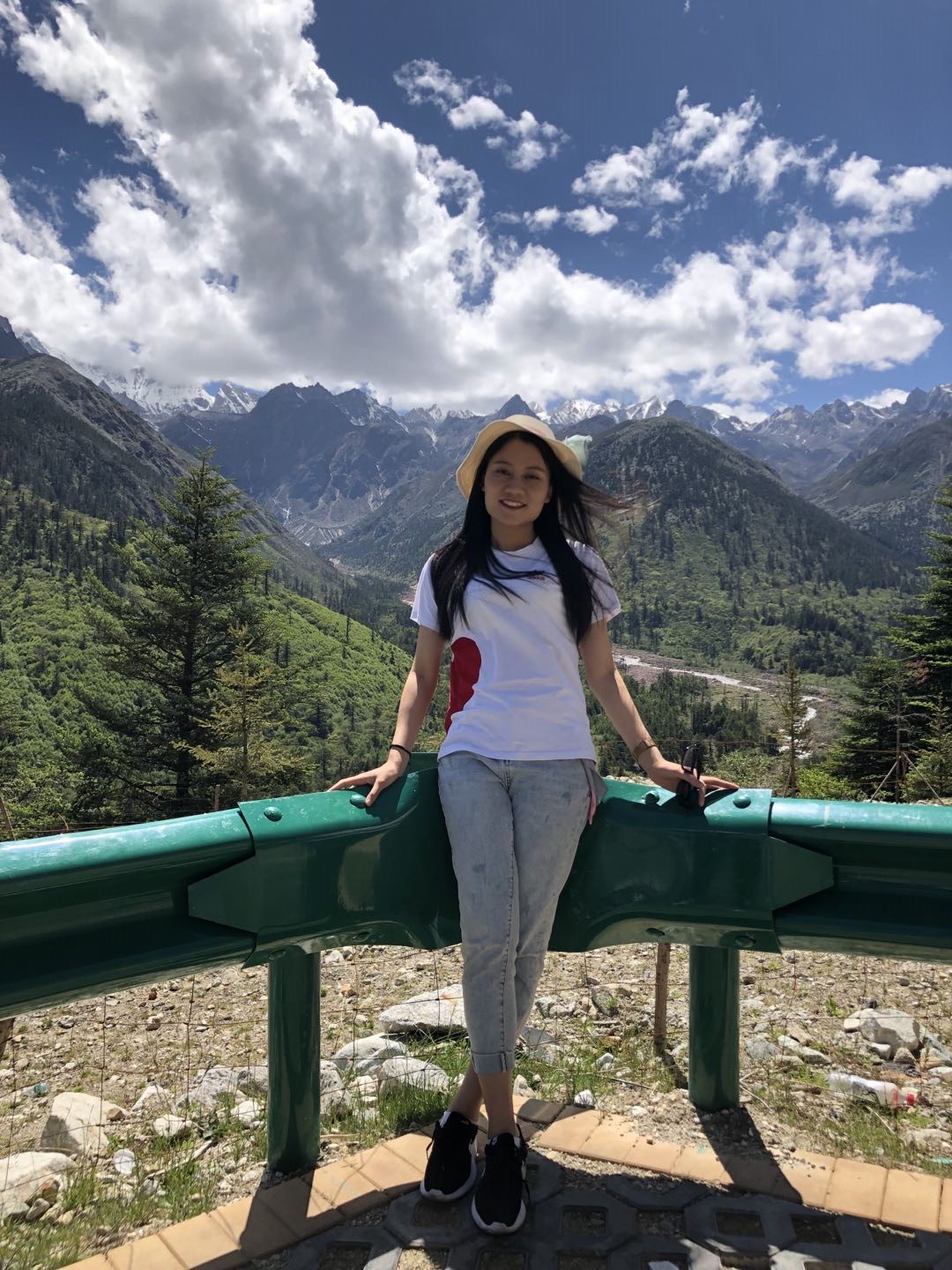 职称
副教授
职务
科研秘书
主讲课程
本科生课程:生物质的开发与利用
研究生课程:生物质资源综合利用技术
研究方向
 环境友好材料;皮胶原纤维和木质素等可再生资源的高质化利用;环境友好材料的开发
办公室
 环境南楼407
电子邮件
 yexiaoxia@fzu.edu.cn
办公电话
人物简介



叶晓霞,博士,校聘副教授,硕士生导师。主要从事环境友好材料、皮胶原纤维和木质素等可再生资源的高质化利用等方向研究,先后主持或参与了国家自然基金(22008035)、福建省科技厅项目(2020J05131)、福建省教育厅项目(JAT190053)、国家重点研发计划项目(2018YFC1901101)、国家自然科学基金(21776185)等多项科研项目。近五年在Journal of Materials Chemistry A、Journal of Membrane Science、Chemistry-A European Journal等期刊上发表论文20余篇,申请国家发明专利5件,已授权5件,获福建省专利奖二等奖1项。



学习经历
 
 工学博士, 四川大学, 轻工科学与工程学院, 博士, 导师: 石碧 院士
工学硕士, 福州大学, 环境与资源学院, 硕士, 导师: 刘明华 教授
工学学士, 福建农林大学, 资源与环境学院, 学士

工作经历
 
 2019.08-至今,福州大学,环境与资源学院 环境工程与科学系,校聘副教授。

讲授课程
科研项目
 
 1、国家自然科学基金青年项目,22008035,2021-2023,24万元,在研,主持;
2、福建省科技厅项目,2020J05131,2020-2023,8万元,在研,主持;
3、福建省教育厅项目,JAT190053,2019-2022,0.5万元,在研,主持;
2、福州大学科研基金,GXRC-19060,2019-2021,10万元,在研,主持;
3、国家重点研发计划项目,2018YFC1901101,2018-2022,396万元,在研, 主研人员;
4、国家自然科学基金面上项目,21776185,2018-2021, 64万元,在研,主研人员。

获奖经历

 1、2017年度福建省专利二等奖,排名第二;
2、福州大学环境与资源学院第十三届青年教师"最佳一节课"竞赛,一等奖;
3、福州大学教师教学创新大赛一等奖。

出版著作
近年发表的主要论文
  
 2022
1.    Yifan Liu, Beiqiu Chen, Yuancai Lv, Xiaoxia Ye*, Chunxiang Lin* & Minghua Liu. Insight into the performance of lignin-containing cellulose nanofibers (LCNFs) via lignin content regulation by p-toluenesulfonic acid delignification. Cellulose, 2022, 29(4):2273-2287.
2.    Xiaoxia Ye, Huiting Lin, Ruiyang Chi, Zhixuan Guo, Yuancai Lv, Chunxiang Lin, Yifan Liu*, Wei Luo*. Effectively remove p-arsanilic acid from water over amphiphilic amino modified collagen fiber, Chemosphere, 2022, 288: 132542.
3.    Chunxiang Lin, Jingteng Chen, Zhihao Wu, Ruiyang Chi, Huiting, Lin, Yuancai, Lv, Xiaoxia Ye, Wei Luo. Phosphate-functionalized fibrous adsorbent for effectively extracting uranium from seawater. Industrial & Engineering Chemistry Research, 2022.
4. Huiting Lin,  Shijie Qiu,  Zhihao Wu,  Xiaoxia Ye*, &  Minghua Liu*. Fabrication of lignin-based biochar containing multi-metal ferrite and efficient removal for oxytetracycline hydrochloride. Journal of Cleaner Production, 2022.
2021
5.    Wei Luo, Fanke Zeng, Yahan Wu, Yun Chen, Shuting Li, WeiLin, Huiting Lin, Xiaoxia Ye * and Jie Chen*. Multi-layer structure ammoniated collagen fibers for fast adsorption of anionic dyes, ACS omega, 2021, 6, 41, 27070-27079.
6.    Wei Luo, Huiting Lin, Zhihao Wu, Jingteng Chen, Ruiyang Chi, Xiaoxia Ye* and Jie Chen*. Preparation and physicochemical properties of tannin-immobilized membrane adsorbent, Applied Sciences, 2021, 11(20), 9684.
7.    Xiaoxia Ye, Zhihao Wu, Min Wang, Yuancai Lv, Xiaodan Huang, Yifan Liu* and Chunxiang Lin*. Example of removing printing ink from plastic surface using quaternary ammonium-modified waste cooking oil, Environmental Technology, 2021. 
8.    Xiaoxia Ye, Yun Li, Huiting Lin, Yichong Chen, Minghua Liu*. Lignin‐based magnetic nanoparticle adsorbent for diclofenac sodium removal: Adsorption behavior and mechanisms, Journal of Polymers and the Environment, 2021, 29, 3401-3411.
9.    Wei Luo, Jinteng Chen, Huiting Lin, Xiaoxia Ye*. Biomass base membrane with phenol hydroxy-amino group for ultraselective adsorption of radioactive Co(II) in trace concentration, Separation and Purification Technology, 2021, 272: 118878.
10.    Yuancai Lv, Zuxue Liang, Yinghan Li, Yicong Chen, Kaiyang Liu, Guifang Yang, Yifan Liu, Chunxiang Lin, Xiaoxia Ye*, Yongqian Shi, Minghua Liu*. Efficient adsorption of diclofenac sodium in water by a novel functionalized cellulose aerogel, Environmental Research, 2021, 194: 110652.
11.    Yuancai Lv, Jianying Yu, Siyi Huang, Kaiyun Zheng, Guifang Yang, Yifan Liu, Chunxiang Lin, Xiaoxia Ye*, Minghua Liu**. Preparation of Ce0.9Zr0.1O2/SnIn4S8 composite photocatalyst and its degradation of typical antibiotic pollutants, Environmental Science and Pollution Research, 2021, 87.
2019
12.    Xiaoxia Ye, Hanzhong Xiao, Yaping Wang, Le Ke, Wei Luo, Xin Huang*, Bi Shi. Efficient separation of viscous emulsion through amphiprotic collagen nanofibers-based membrane. Journal of Membrane Science, 2019, 588: 117209.
2018
13.    Xiaoxia Ye, Yaping Wang, Le Ke, Yiwen Cui, Wei Luo, Xiaoling Wang, Xin Huang*, Bi Shi. Competitive adsorption for simultaneous removal of emulsified water and surfactants from mixed surfactant-stabilized emulsions with high flux, Journal of Materials Chemistry A, 2018, 6: 14058-14064. 
14.    Xiaoxia Ye, Le Ke, Yaping Wang, Kaiyang Gao, Yiwen Cui, Xiaoling Wang, Xin Huang*, Bi Shi. Polyphenolic chemistry enabled mechanically robust, flame resistant and superhydrophobic membrane for separation of mixed surfactant-stabilized emulsions, Chemistry - A European Journal, 2018, 24:10953-10958.
15.    Xiaoxia Ye, Yiwen Cui, Le Ke, Kaiyang Gao, Xin Huang, Bi Shi*. Fabrication of 3D porous superhydrophobic sponges using plant polyphenol-Fe3+, complexes as adhesive and their applications in oil/water separation, Colloids & Surfaces A: Physicochemical & Engineering Aspects, 2018, 551: 9-16.
2016
16.    Xiaoxia Ye, Wei Luo, Li Lin, Yuqing Zhang, Minghua Liu*. Quaternized lignin-based dye dispersant: Characterization and performance research, Journal of Dispersion Science & Technology, 2016, 38: 852-859.